Useful resources
About
WebTelep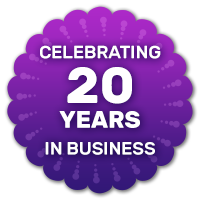 WebTelep Web Hosting Budapest provides PREMIUM, fast, high quality, modern web hosting and domain registration services in Hungary using the worlds top bandwidth providers. We are 20 years on the market, we know what your needs might be and how to address them.
All Hosting Plans are feature packed and capable of web hosting multiple domains with unlimited sub domains and email accounts! Fast, friendly support, free setup and money back guarantee, you've got nothing to lose and everything to gain.
We deliver to our customers PERSONAL and EXCLUSIVE support and assistance with web site development and design needs.
It means all your messages will be answered immediately, all emerging issues will be resolved timely and properly. You don't need to be a technical expert to deal with your website hosting: we will assist you in difficult situations and respond to any of your questions instantly with full explanations.
With us you will NEVER have to wait for solution.
Internet Connectivity
We take our Internet connectivity seriously. Our goal is to provide the fastest and lowest latency connectivity to the Internet that can be found anywhere. In order to achieve this goal, we provide direct connectivity to the top 6 major Internet backbones, thus giving us direct access to 99.99% of the Internet.
Data Centers
We operates on several data centers for dedicated servers and co-location services in Europe. The ultra-modern "green data center" has enough room for 10,000 servers. Provided data centers are state of the art, especially when it comes to operational safety and energy efficiency. Maintenance and optimization of the entire data center infrastructure every year allows us to offer a stable and  economical hosting platform.
We make sure, your services will stay online even if it comes to the highly unlikely case of by fire, water, or any other imaginable disaster.
Have question?
SEND
A MESSAGE
Address: 1065 Budapest, Weiner Leó u. 13
Phone: +36 30 231 1512
Office hours: 09.00 – 18.00
Sales, English: +36 30 231 1512

Web Hosting Plans
We provide reliable website hosting with 100% uptime, unlimited traffic, based on powerful hardware and SSD drives, state of the art control panel and more! Choose the right size for your website needs!

WordPress Web Hosting
Our Managed WordPress Hosting solutions helps you build, secure and grow your WordPress site. We aim for Faster Speed, Tougher Security and Maximized Productivity. In case you have a problem - we are here to assist.