Choose a suitable WordPress hosting package
WordPress

Web Hosting
WordPress now powers more than 40 percent of the entire internet being
the most popular Content Management System these days for many good reasons.
It easy to build and manage your website for personal, business, or e-commerce market view.
With our plans, you'll get access to powerful tools to ensure your site is in good hands and performs properly.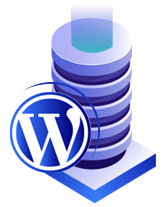 ESSENTIAL
Most trusted package for a personal or company website
Order Now
Fast SSD web storage
3 GB (3,000 Mb)
e-Mail Addresses
1-5 Recommended
Bandwidth per month
Unlimited
Visits per month
Up to 250,000
COMMERCE
Hosting plan optimized for web shops and e-commerce
Order Now
Fast SSD web storage
10GB (10,000 Mb)
e-Mail Addresses
Unlimited
SSL Certificate
FREE or PRO
Bandwidth per month
Unlimited
Visits per month
Unlimited
POWER
The high performance hosting plan to cover all your needs
Order Now
Fast SSD web storage
20GB (20,000 Mb)
e-Mail Addresses
Unlimited
SSL Certificate
FREE or PRO
Bandwidth per month
Unlimited
Visits per month
Unlimited
All hosting packages are optimized for WordPress
SPEED, PERFORMANCE & SECURITY

Great potential for high ranking
Receive high marks on website speed performance analytics tools such as GTMetrix or Webpagetest or Google

Servers are optimized for performance
All necessary tools and extensions are installed on your web space to ensure speed: PHP7, mod_rewrite, mode_deflate and much more!

Scalable service plans
All Plans are packed with features and capable of hosting multiple sub-domains and testing environment. Fast, professional support, free setup and premium hardware to make sure your websites performing the best.

eCommerce and web shops
The introduction of WooCommerce has made adding eCommerce functionality to your WordPress website easier than ever. Woocommerce gives the ability to accept payments online, as well as manage stock and sell virtual or physical products and services.

SSL Certificate included
Much needed security addition to your website to receive a SEO boost and ensure the best possible visitor experience.

Free Migration
Wherever you're moving from, we provide easy-to-use tools and full assistance to move your site over to WebTelep
| | |
| --- | --- |
| Free Setup | |
| Administration interface | |
| FTP access | |
| Customer Support | |
| Webmail | |
| MySQL databases, UNLIMITED | |
| Location | EU |
| Virus scanner | |
| PHP versions support | |
| Cron jobs | |
| User statistics manager | |
| Spam Filters | |
| phpMyAdmin | |
| Backup function | |
| CGI support | |
| cURL | |
| DDoS protection | |
| Exif | |
| Individual reverse DNS (=PTR) entry | |
| IonCube Loader | |
| Leech protection | |
| Log manager | |
| mod_rewrite | |
| RAID (mirroring) | |
| Zend Engine | |
| File Manager | |
| Upstream | 460 Gbit/s |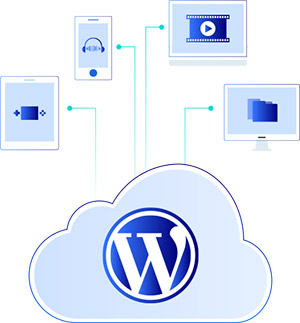 Web hosting configuration
FEATURES INCLUDED

Fast Reliable SSD Drives
Hosting equipped with accelerated SSD, the I/O performance (IOPS and bandwidth) of your site increases noticeably. Databases and applications which require a good I/O performance are working significantly faster.

High Speed Web Servers
Linux based web hosting solutions on the most reliable servers, with well tested software packages, experienced administrators and qualified customer service!
With WebTelep, worrying about the traffic consumption of your website is a thing of the past: each package has unlimited traffic.

Plesk Hosting Control
Packages include premium & powerful Plesk Control Panel to provide a complete control of your site, giving you ability to perform both simple and complex tasks within your domain(s).

PHP Selector
Multi-PHP solution for selecting different PHP versions on a per-domain basis. New version of PHP allows your site to load and respond MUCH FASTER than previous versions; PHP 7 can serve up to 3 times as many requests per second and handle more traffic with the same number of resources.

Subdomains and Add-On Domains
Subdomains allow you to create a separate website area or an entirely new website. All while still using your main domain name. Now, you can choose to assign an add-on domain to a specific website. Or you can simply park it if you currently don't want the domain to point to any website.

Backup and Security Tools
Several tool are available for a quick system check, backup and restore. All hosting plans are equipped with SSL certificates as well. DDoS protection included, free of charge.

Hosting market knowledge
WebTelep Web Hosting Budapest provides PREMIUM, fast, high quality, modern web hosting and domain registration services in Hungary using the worlds top bandwidth providers.

FREE SSL Certificate
We provide a free SSL certificate to protect your site with HTTPS — encrypting traffic and instantly boosting SEO with Google as well as protect your web shop or e-commerce platform.